---
There are currently 704 Guests and 120 Members online NOW!
MA
-
1
,
NC
-
88
,
SC
-
17
,
GA
-
1
,
WFL
-
1
,
AL
-
2
,
TX
-
4
,
---
---
Need help getting Logged In?
---
New Gretna, NJ - Secretary of Commerce Wilbur Ross announced the selection of Mr. Chris Oliver to serve as the Assistant Administrator (AA) for NOAA Fisheries on Tuesday, June 20, 2017. The NOAA Fisheries AA position was one of President Trump's appointments that was being most watched fishermen. Mr. Oliver takes control of the federal agency that oversees commercial and recreational fisheries under federal jurisdiction. He also will oversee federal data collection efforts which continue to pose a significant challenge for the effective management of recreational fisheries.
"All of us at the RFA wish to welcome Chris Oliver as the NOAA Fisheries AA," stated Jim Donofrio. "Chris has years of knowledge in how the council process works in conjunction to Magnuson. His new position as AA will help serve the Trump Administration in carrying out what needs to be fixed to make fishing great again."
According to the release, Mr. Oliver has worked at the North Pacific Fishery Management Council for the past 27 years--first as a fisheries biologist, later as deputy director, and finally as executive director for 16 years. Through his long-time participation in the Council Coordination Committee and various international fishery management organizations, Oliver gained extensive knowledge of national and international fisheries issues. A Texas native, Oliver also worked on Gulf of Mexico shrimp fishery management issues prior to moving to Alaska in 1990.
"We look forward to working with Chris and his team at NOAA Fisheries," continued Donofrio.

Read More
---
---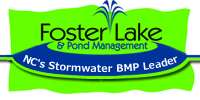 ---
---
---
---
---
---
---
---
48" Stainless Steel Cobia
Last post by Trey
Jun 25, 2017 at 12:00:14
200 HPDI Yamahas
Last post by SPEARIT
Jun 25, 2017 at 05:11:35
FS: Pair of Brand New 130VSX On Star Rods
Last post by Silver335
Jun 24, 2017 at 23:31:07
Wanted to Rent - Boat Trailer
Last post by AndyE87
Jun 24, 2017 at 21:25:43
Vertical jigs and lures for sale
Last post by Matador
Jun 24, 2017 at 17:19:54
Garmin gxm51 antenna for sale
Last post by Huntley
Jun 24, 2017 at 16:00:48
2014 Tidewater 230LXF-250hp Yamaha-Road King RKAL-23 Trailer
Last post by mmoroz789
Jun 24, 2017 at 15:43:46
---
---
---
What does THIS have to do with fishing?


---